Category Archives: Selling Your Home

Download List
Save
Save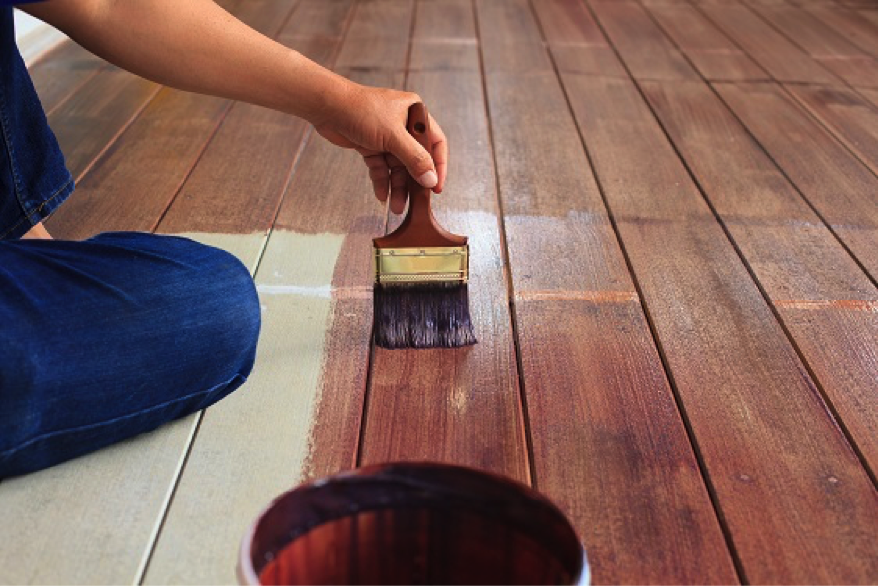 When it comes time to put your home on the market, you want it to stick out above the thousands of other homes for sale in Utah. Knowing where to start on improving the value of your home can be an overwhelming thought for anyone. Often people focus on the end result, the bigger picture, the cost, and are unsure on how to get the ball rolling. However, when you focus on one step at a time, you'll see that upgrading your home isn't nearly as daunting as you may think, and making your home shiny and new doesn't have to come with a sizable dent in your wallet.
Here are 12 affordable ways to add value to your home and give it the ultimate buyer's appeal:
#1 – Talk to a Professional
A professional opinion is free, and a REALTOR® can give you suggestions on where to start and what will be the most effective. Easy and small improvements are often overlooked without a professional eye. They can also suggest a staging professional who can help with things such as paint color or furniture placement.
#2 – Talk to a Home Inspector
You may not be aware of problems within the home that, if left unchecked could become expensive to fix. Having a professional give your home a "checkup" can keep small things from becoming expensive problems.
#3 – New Coat of Paint
A gallon of paint, on average, will cost around $25, so this is an easy way to freshen up the home. Keep it simple and stick with neutral colors. You may love that aqua-green wall in your kitchen, but it could be unappealing and distracting to someone else.
#4 – Be Aware of Energy Costs
Talk to your local utility company for a free energy audit in order to learn about the efficiency of your home's energy. The more energy efficient your home is the more money you save, and lower bills is always attractive to someone in the market of buying a home.
#5 – Landscape
Having plants outside of your home gives it "curb appeal." Think low maintenance, which means the plants should require little water and be native to where you live.
Planting a tree or multiple trees is another way to add value to your landscape. Not only do they add beauty and curb appeal but, when properly placed, they will provide shade which lowers energy cost during the hot summer months.
#6 – Where the Green Grass Grows
Patchy, overgrown, or dead grass will lower the value of your home. A potential buyer will look at the big picture, which includes the amount of work they may have to put into having a green lawn. Take the time to eliminate that worry from their buying process and make sure your lawn is in tip-top shape.
#7 – Keep It Clean
Cleanliness counts. This is one of the easiest ways to add value to your home. A top-to-bottom scrubbing will make your home sparkle. Hiring professionals may be the best choice for this situation, nooks and crannies can often get overlooked when you do it on your own.
#8 – Know Your Space
The size and space of your home is essential and even though you can't physically change the square footage, you can visually make it appear larger, more open, and spacious. Clear out all the clutter, keep your furniture to a neat and tidy minimum, and open window blinds to let sunlight in. Having large mirrors on walls will also make a room appear larger than it actually is.
#9 – Bathrooms Matter
Even small updates to a bathroom will make a big difference, such as replacing old wallpaper, a fresh coat of paint, and updating lighting fixtures. These are simple ways to improve your home without breaking the bank. However, the return on full bathroom remodels is big. By replacing old plumbing, such as the sink and toilet, or replacing old tile, you give your bathroom a cost-effective modern appeal.
#10 – Replace Old Carpet
That old shag carpet may have been all the rage in the 70's, but it will most definitely bring down the value of a home today. If replacing the carpet is not in your budget, take the time to deep clean the existing carpet. Visually this will be more appealing to a potential buyer.
#11 – Showcase Your Backyard
Everyone loves a summer barbeque, so having a place for patio furniture shows that your home is the perfect place for hosting cookouts. Having space to entertain friends and family will add a lot of value to your home.
#12 – Add Storage
A buyer will pay close attention to amount of storage a home provides. We all have stuff and knowing that there is a place to store it all is an intriguing selling point for any home. Upgrading and installing cabinets, either inside the home or the garage, allows a buyer to get a feel for how they will fit their "everything" into the space.
Adding value to your home can be as simple as a fresh coat of paint or as elaborate as a full remodel, but knowing these few tips will help you make your home attractive and competitive in the buyers' market. The better the appeal, the better the price. Remember… you don't have to break the bank. Keep it simple, look at each detail as a potential buyer, and the value of your house will rise.
Save
Save
Save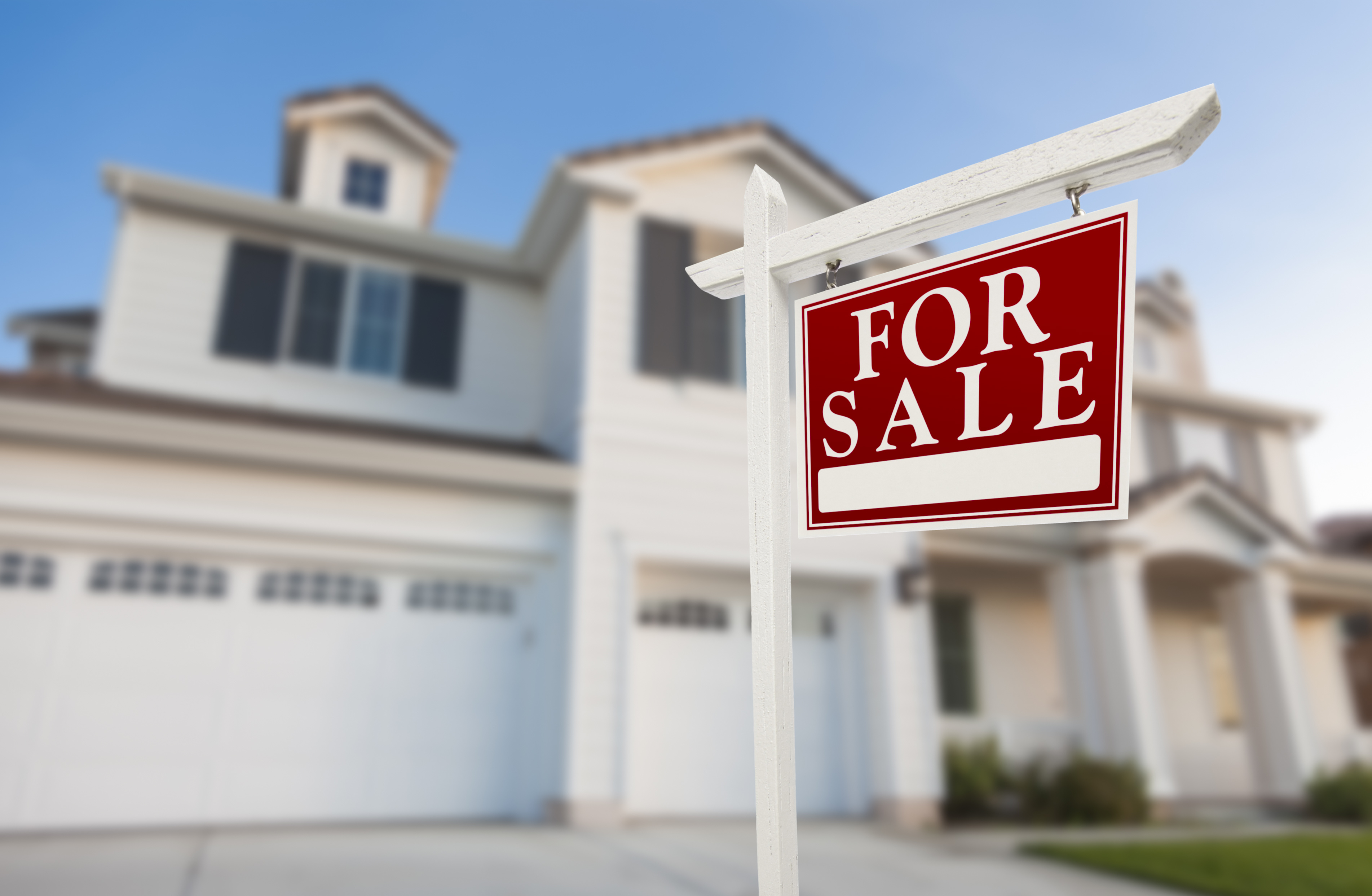 You want to put your home on the market and sell it fast–and you're ready to get started. This may be the best time to take a step back and look at your home. Is it ready to sell? Will it sell quickly and for the price you'd like? If the answer to either of these questions is "not sure", you may want to do a few quick easy fixes to prepare.
Here are top 5 things that will help prep your home and get it ready to sell.
#1 Clean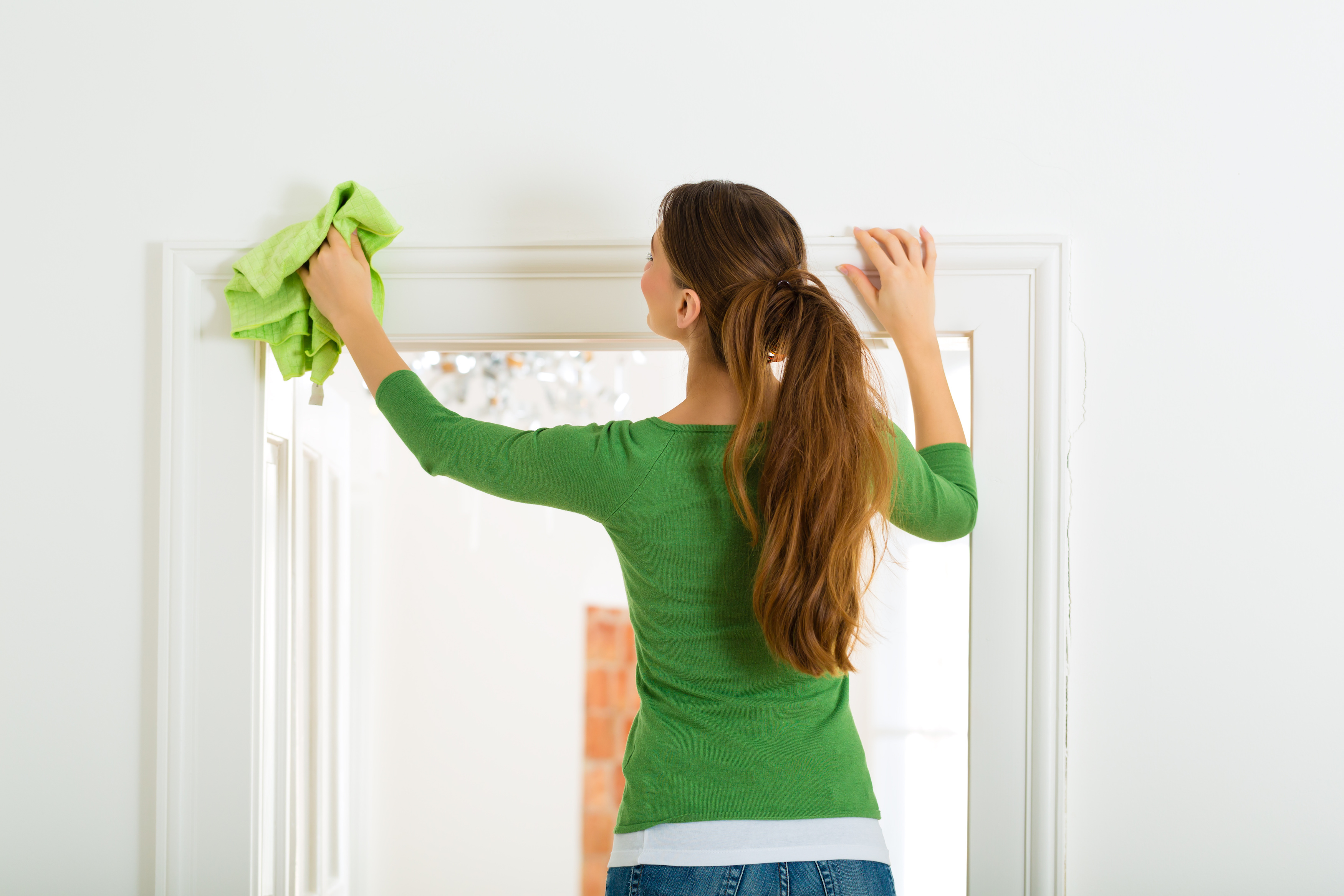 Take the time to deep clean your entire home. Get the areas that you've forgotten about or just told yourself that you'd get to them later. Not only will this help make it look great, but also a good clean will help with any smells that could make a buyer want to walk out the door.
#2 Repair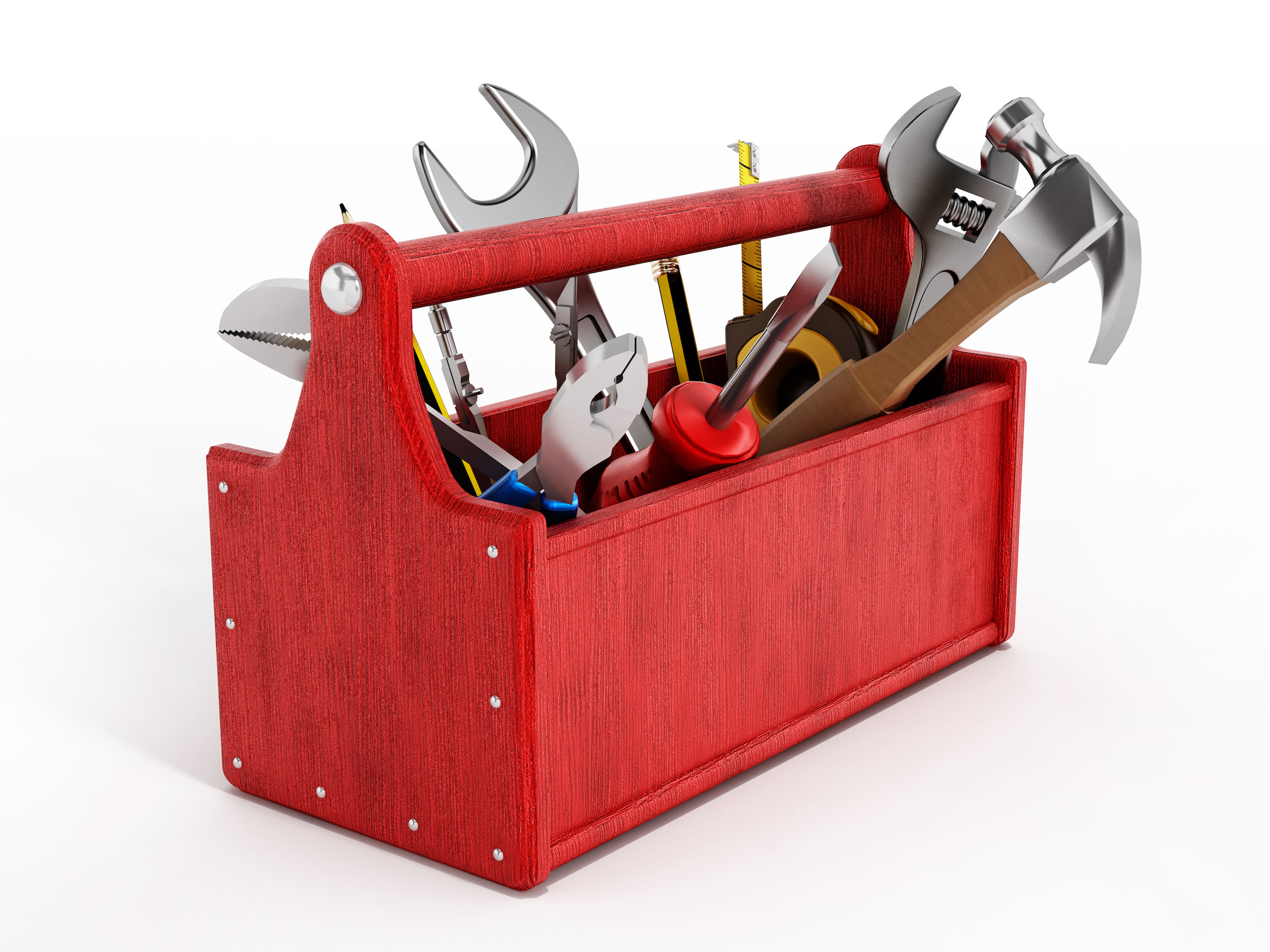 Go through and fix those leaky faucets or patch up the holes in the walls. Little repairs around the home can save a lot of headache during the selling process.
#3 Increase Curb Appeal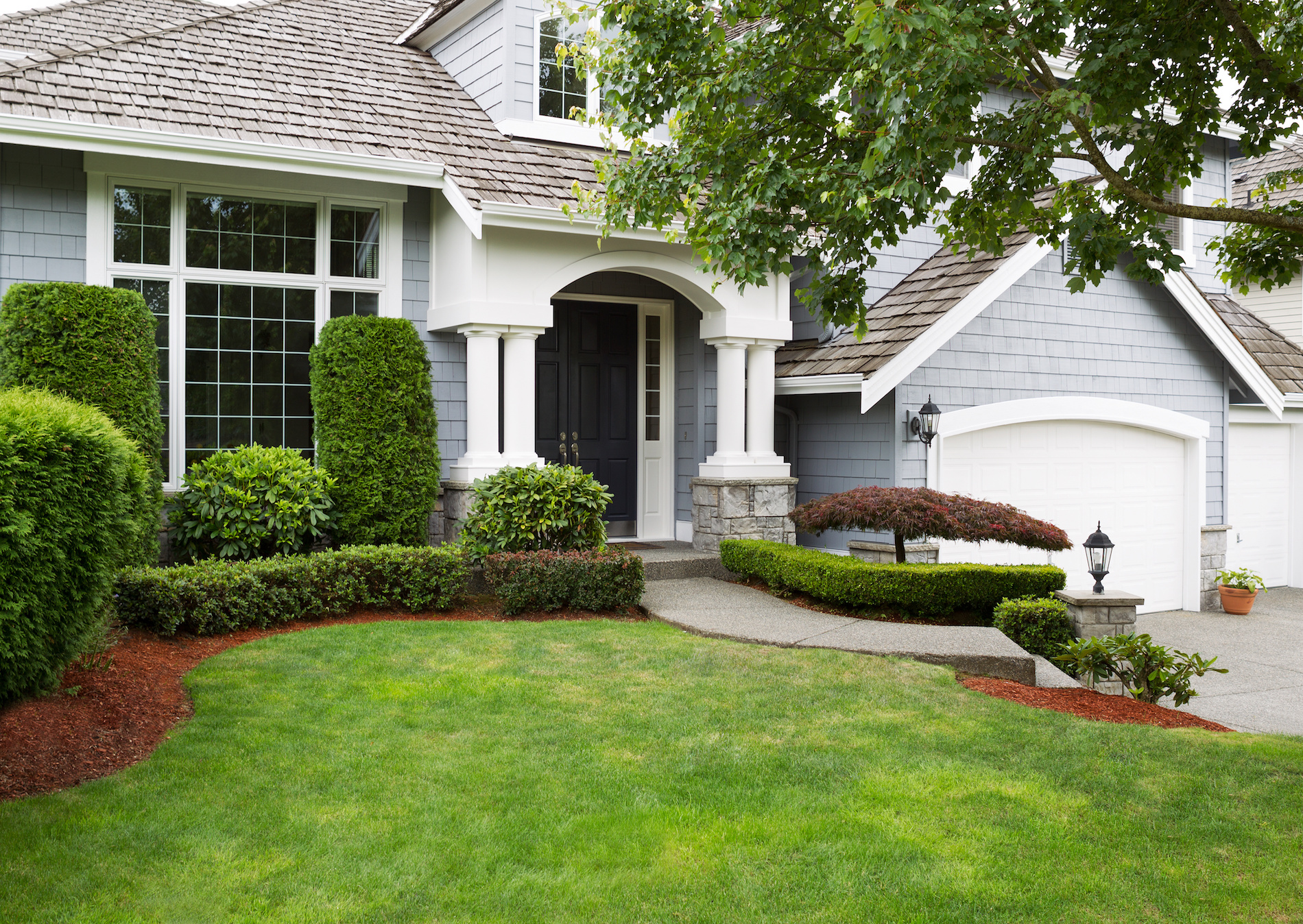 First impressions are everything. Most people will make a judgment about a house within 7-10 second upon arriving on the property. Wow them by trimming, adding color, and cleaning up the yard.
#4 Consider Staging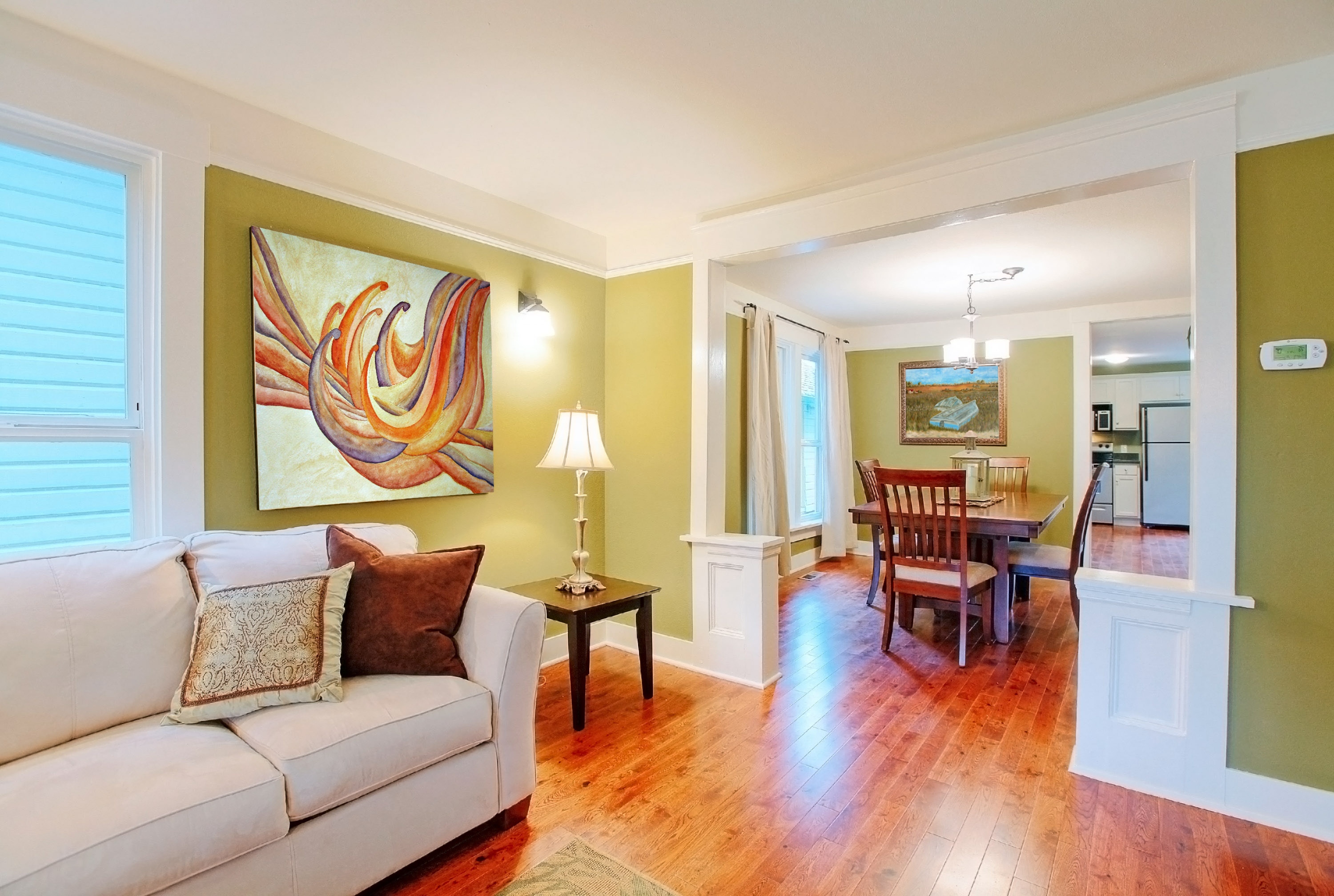 Staging a home can be one of the most important things you can do. 90% of listings are found on the internet, so good staging will set yours apart even before showing. Make the rooms bright but neutral. This allows a buyer to visualize his or her own palette and furniture in the space.
#5 De-Personalize Your Decor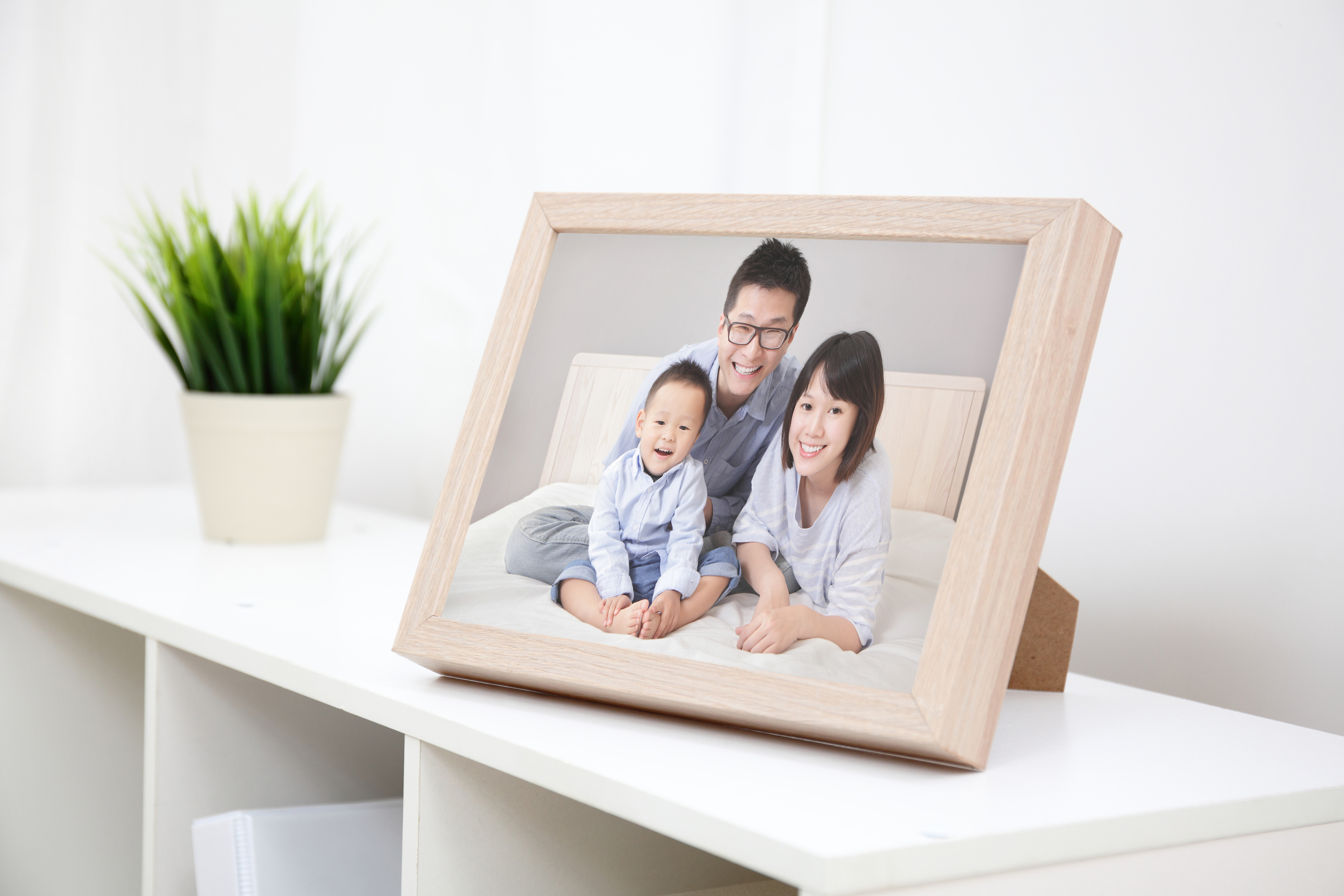 While you're staging, be sure to take down your family photos. Buyer's want to picture their family living in the home so this allows them to do so without being distracted.
Save